Posted by Katelyn Roy on
Creative problem solving helps us look to challenges with an open mind and consider different perspectives. The creative problem-solving process is just that – a process. But by working through it you can optimize your decision-making skills and come to conclusions you may not have otherwise.
Check out this blog post where we discuss the creative problem-solving process, and how it can help you make tricky decisions in your organization.
Posted by Katelyn Roy on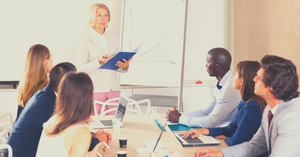 With our expansive (and ever-growing) collection of courseware, there is training content that anyone can benefit from providing or receiving no matter what industry or organization type. At Corporate Training Materials, we strive to understand our different types of customers and how we can fulfil their needs to meet their organizational goals. In this week's blog post, we reveal our customer profiles to show how flexible and multifaceted our training materials can be.
Learn how our training materials can benefit your specific needs with our customer profiles below.
Posted by Katelyn Roy on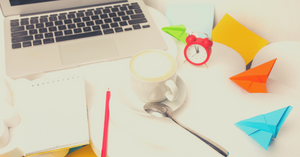 As Courseware Developer, Maria Eagles identifies the needs of trainers and designs/creates training and development programs accordingly. In this week's blog post, she gives us her quick guide to cultivating a creative workplace.