Posted by Katelyn Roy on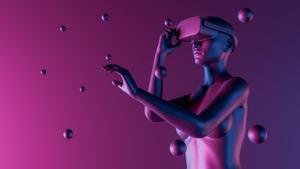 Just when you thought that technology couldn't be more advanced, Facebook comes out with something new.
Or Meta I should say. The technology conglomerate's CEO Mark Zuckerberg announced the rebrand in the fall, and the news – particularly what it means for our everyday life– is still sinking in for everyone.
Check out our
 blog post
that discusses this new era of technology and what it could mean for the workplace - and corporate training.