Posted by Katelyn Roy on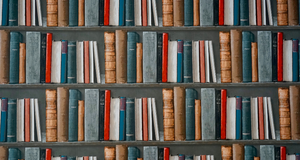 Happy World Book Day! Every year on April 23
rd
, we celebrate the joys and benefits of reading since the beginning of human communication. Books play a major role in how we connect with others and learn. At CTM, we believe that reading from a young age can translate to adults that are well equipped to enter the workforce. Reading is beneficial to not only children and their development, but also adult and corporate learning. In this week's blog post we discuss the benefits of reading and how various reading formats can be incorporated into your corporate training.
Posted by Katelyn Roy on
Blended learning is training that combines traditional face-to-face instruction and electronic learning. Now is a more ideal time than ever to implement blended learning into your training programs. Below are our top ten benefits of blended corporate learning.
Posted by Zachary Myers on
  Learning Styles: An Overview What is the overall goal of your corporate training? Whether it is to streamline tasks more effectively, modernize your systems, or develop soft skills, at the core of every training workshop, the objective is to teach your participants what they need to know to effectively take on their roles at their organization. When teaching a group of individuals, everyone will have different ways that they encode and retain the information they are being given. This is referred to as learning styles. There are four main learning styles that trainers should be aware of when preparing...